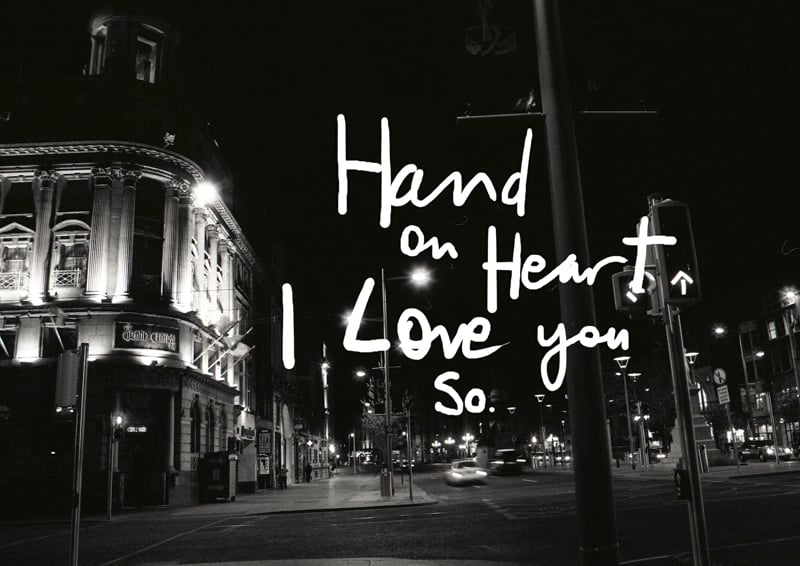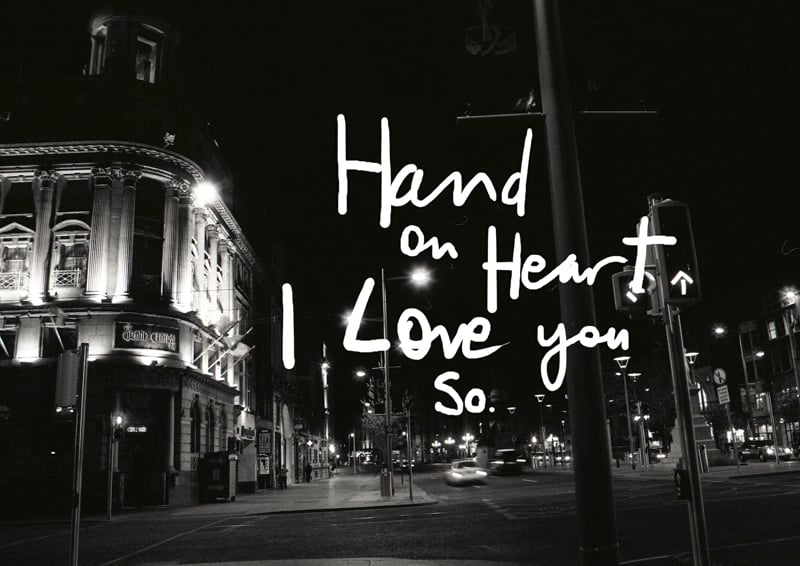 Hand on Heart I love you so.
€75.00 / On Sale
These current works for sale are from a series called 'ThisPlace' based on love notes to Dublin city.
Original colour photographic archival print on Pearl paper sized at 16cm x 12cm and 12cm x 8cm hand signed and inscribed to the buyer. wrapped in paper and tubed with registered post worldwide.
sizes are available framed at http://www.hangtoughframing.ie